GCNK News
HOME
>
NETWORK'S ACTIVITIES
>
GCNK News
GCNK First Working Group Outcome Results
The Global Compact Network Korea (GCNK) held the first working group meeting on May 16 to 17. As introduced for the first time at the GCNK, the working group serves as a networking and peer-learning platform in which working-levels participate to further contribute and integrate SDGs strategies, as well as internalizing 10 principles of the UNGC in businesses. This year, there have been three working groups in the following areas: Business and Human Rights, Anti-corruption, and SDGs. We plan to scale up the operation of working group with various issues.


Business and Human Rights Working Group (5/16)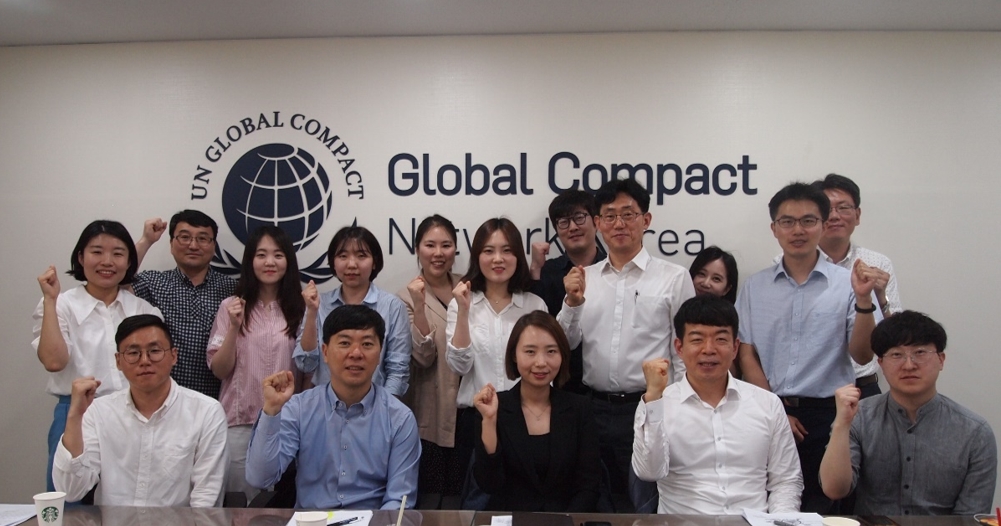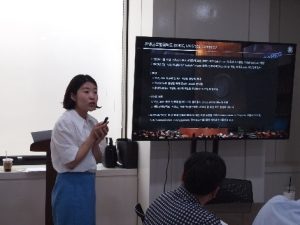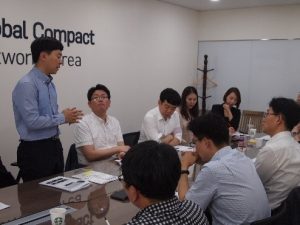 The first working group meeting on Business and Human rights was held in the GCNK office in Seoul. Lim Ae Hwa, Manager of the GCNK, introduced the international standards of business and human rights by referring to the OECD Guidelines for Multinational Enterprises, ILO Tripartite Declaration of Principles concerning Multinational Enterprises and Social Policy, and UN Guiding Principles on Business and Human Rights. Moreover, Lim pointed out that the national enactment among countries is being enforced, as can be seen from examples of implementation of Modern Slavery Act in the UK and Australia as well as the French Duty of Vigilance Law in France. Lim also explained OECD due diligence guidance for responsible business conduct, which can be applied in human rights management, and shared example practices of Unilever, BASF, and Apple.
The working group participants shared their companies' status and plans of business and human rights management and actively discussed public institutions' business and human rights manual and countermeasures. Topics discussed include defining business and human rights, forming a specialized task force, assigning tasks to departments, organizing business and human rights committee, establishing standards for operational assessment and business decisions considering human rights impact, changing from a temporary to a permanent position, distinguishing vulnerable working classes as well as issues regarding discrimination in workplaces, and scope and methods of human rights impact.
In addition, participants exchanged opinions on how to organize a specialized team for remedy procedures and activity plans of the committee once it is formed. As working-levels, participants casually discussed challenges they face and sought ways to solve them through constructive conversations. Lee Eun-kyung, Co-chair of the working group and Senior Manager of the GCNK, said "Along with the ways and scopes of disclosing human rights impact assessment, I hope to see continuing conversations among working-levels on minimizing unnecessary risks and internalizing human rights impact in the management. I am also counting on the working group participants to take leading roles as pioneering companies".
Business and Human Rights Working Group aims to publish "Business and Human Rights Guideline (tentative title) and host related seminars this year. In addition, the GCNK plans to organize a social dialogue platform to gather ideas and opinions on complementing human rights management system which can be delivered to the government. In the upcoming October, the GCNK plans to organize business and human rights break session at the 2019 UNGC Korea Leaders Summit and publish '2019 Business and Human Rights Working Group Activity Report'.


Anti-corruption Working Group (5/16)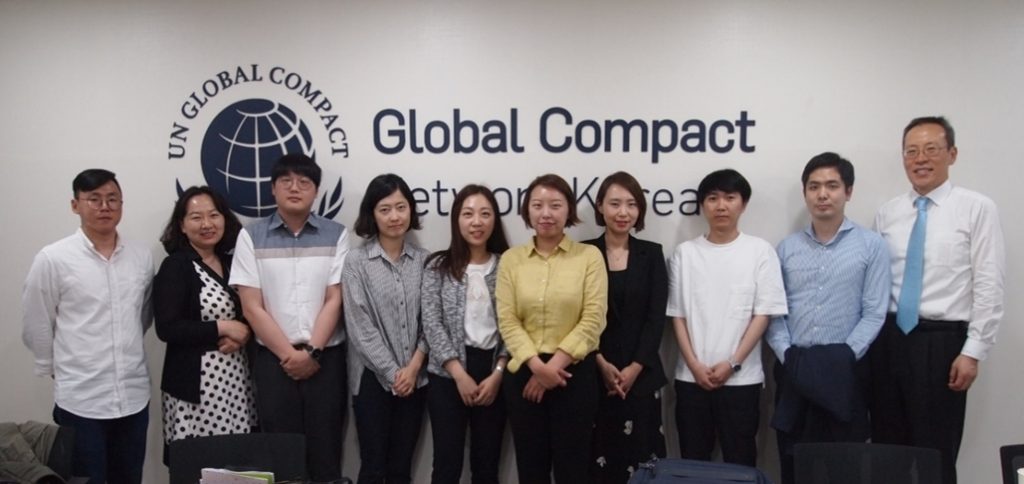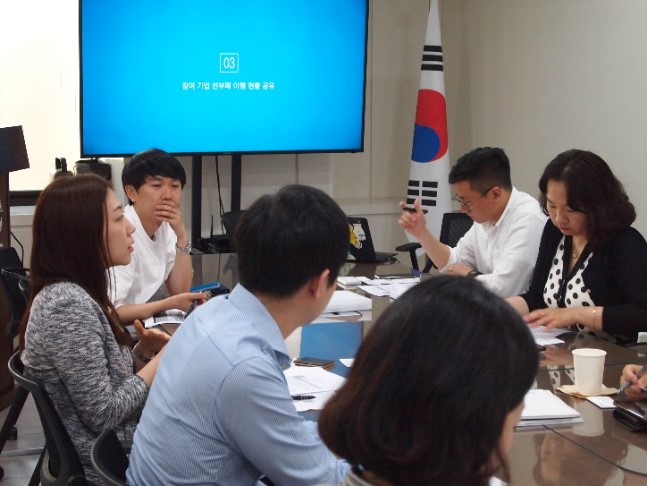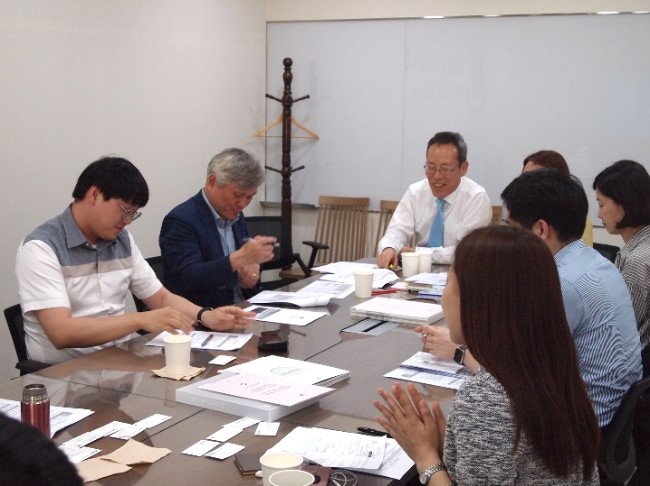 On the same day from 4 pm, Gwak Geul, Manager of the GCNK, introduced 'domestic and international anti-corruption trends and relevant materials' in the Anti-corruption Working Group session. Internationally, anti-corruption laws such as the US's FCPA, UK's Bribery Act, France's Sapin II Law, Korea's Improper Solicitation and Graft Act are being enforced and are extensively applied within the private sector and foreign corporates.
In addition, Gwak stressed the need of establishing anti-corruption management system in businesses, as due diligence procedure is enforced in the procurement policy of international organizations, governments, and local governments, as well as in the supply chain management of multinational corporations. Translated works and research materials by the GCNK on global anti-corruption and compliance were also introduced. The working group on anti-corruption aims to study relevant materials and share exemplary practices throughout the year.
Working group participants shared their companies' performance status on anti-corruption and ethics management, which was followed by a Q&A session. Participants discussed about internal anti-corruption policy and system, and ways to respond to government's corruption prevention assessment. Some participants shared their struggles that there are perception gaps between senior managements and working levels on anti-corruption agenda. They also shared concerns on assessing employee's business and ethics behavior towards anti-corruption policy and system.
In response, Gwak shared an exemplary case of Rolls Royce's policy to appoint 'ethics and compliance managers' in each department. Participants emphasized the importance of raising awareness in order to perform company-wide anti-corruption practices that go beyond establishment of policy and system. They discussed ways to develop training programs and how to drive collective campaigns.
Moon Hyeong Gu, Professor at Korea University attended the Working Group meeting this day stressed that "public companies should move further from establishing policies that are aimed at responding to external assessments from government and external institutions. Rather, they should try to change perception of employees and embed into corporate culture".
The Anti-corruption Working Group plans to benchmark various practices by issues, study relevant materials such as self-assessment checklist and guidelines, and organize a campaign on International Anti-corruption Day (Dec 9).


SDGs Working Group (5/17)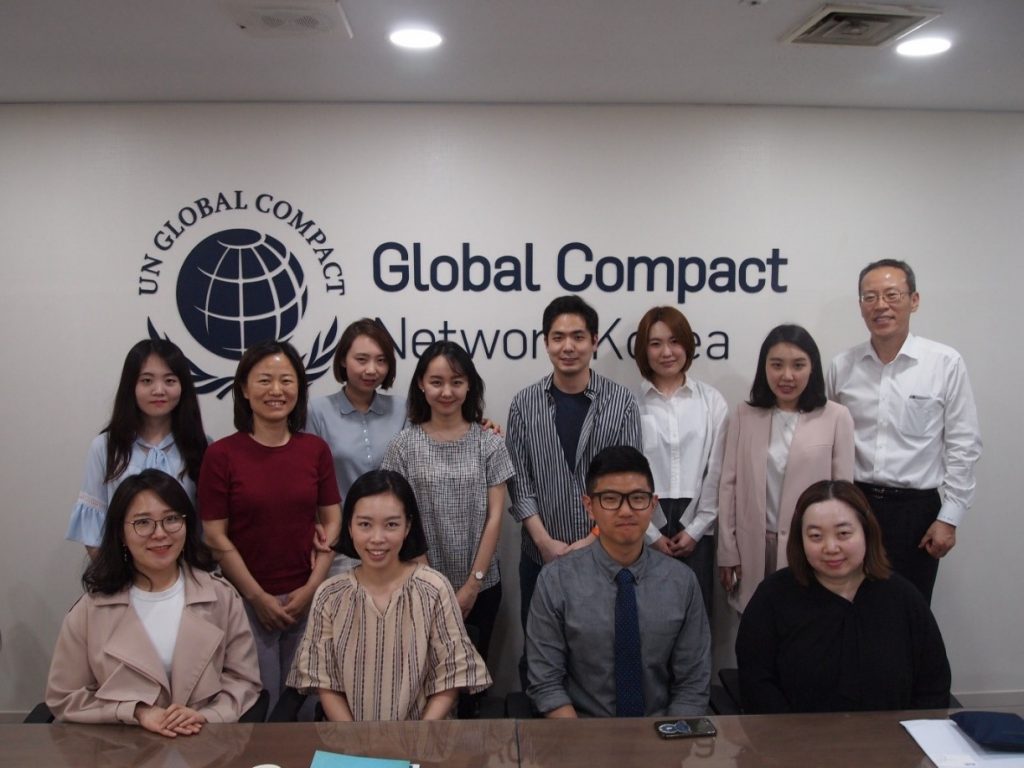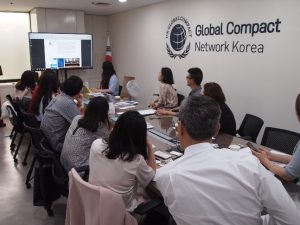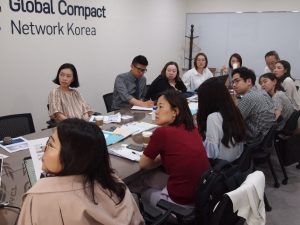 On the 17th, the first working group meeting on SDGs was held in the GCNK office. Lee Suran, Manager of the GCNK, presented 'SDG Compass and exemplary business practices' for participants to raise awareness and assess each company's performance status. Lee introduced the five steps of SDG Compass (Understanding the SDGs – Defining priorities – Setting goals – Integrating – Reporting & Communication) and explained in detail about why SDGs are considered as business opportunities for companies.
Moreover, Lee shared global SDGs performance trends as well as SDGs performance status of Korea based on the '2018 The SDG Index', which Bertelsmann Stiftung and Sustainable Development Solutions Network jointly published. Lee then explained about opportunities SDGs could bring to market based on the target Goals that participating companies are focusing on.
Participants at the first meeting shared their own SDGs strategies and activities. They also discussed opportunities and challenges for enhancing corporate sustainability. Participants came to an agreement that it is challenging to select assessment criteria and measure SDGs performance, and thus more effective SDGs reporting mechanism is needed. Park Suk-bum, Secretary-General of the GCNK, said "I hope ideas that are discussed from today's peer-learning could be applied in real practices. By having fruitful conversations, we can find the best solution tailored to each company".
SDGs Working Group plans to assess SDGs implementation status using various UN Global Compact tools and study on the latest SDGs implications, which will be discussed in 2019 HLPF and UNGA week. In addition, 'SDGs Trend Report' will be published next January to invigorate more engagement among Korean companies on the SDGs issues.
The GCNK Working Group is a proactive and leading attempt as participants voluntarily participate to learn and decide what to discuss through peer learning. We ask for your continuous support and interest in the GCNK working group activities, which will be the fundamentals of businesses' sustainable growth. The second working group meeting on Business and Human Rights, Anti-corruption, SDGs will be held in July.